Written Chiropractor Testimonials Concord — Page 2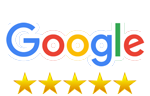 I have had great attention here, the efficiency is second to none. I'm feeling so much better since the first day, because I know I'm in such capable hands. Thank you Dr. Olson and your wonderful staff 👍🏻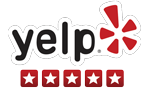 Very friendly staff. Appointments are quick and effective. They work with you financially. Totally recommend. I drive here from San Francisco so it's definitely worth it!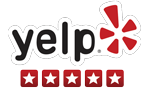 What can I say about Dr. Olson?! I have been a patient of Dr. Olson for 12 years - yes 12 years! I have had back issues since a rear end accident in my very early 20's and the back issues have carried on for many years and because of the issue, I have gone to several chiropractors. Due to an insurance change, I had to seek new chiropractic care shortly after giving birth my youngest child - who by the way is now 13 years old and is also a patient of Dr. Olson. I was originally put on a chiropractic schedule until I was more stable and after a few months of care, I reached my maintenance stage.
Dr. Olson's care and mindfulness to your needs together with her advocacy of homeopathic therapies has helped me throughout the years. I highly recommend Dr. Olson and have had referred her to several family members and friends who have since had to leave her practice due to insurance changes. If not, they indicate that they would have been happy to continue on as patients as they can tell there is a significant difference in their chiropractor care.
Dr. Olson by far has been the best chiropractor I have seen for my back issues and I would highly recommend her to anyone. Her staff is friendly, the office is conveniently located, and getting an appointment for an adjustment is quite easy. Aside from the easy of the appointments and the great staff, Dr. Olson is an awesome chiropractor who clearly cares about her patients. I hope she doesn't plan to retire any time soon because I plan to see her for another 12+ years!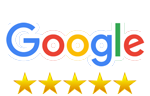 My ortho wanted to fuse my spine … Dr Olson prescribed decompression treatments instead. I went from pain level 7-8 to 1-2 pain level. I am back to exercising daily. Very grateful to Dr. Olson.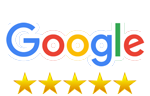 Very caring place...the moment she spoke, she had my full attention. Staff are so sweet & very helpful!! My first chiropractic appointment & I already love it there!! Thank you Olson Chiropractic you guys made my day❤️🙏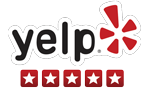 I have been going to Dr Olson for fifteen years. I love the flexible hours she has. I didn't realize how much I needed my adjustment until after it was done. I had a lot of tension in my shoulders that is now gone.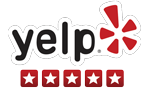 Dr. Olsen is incredibly the best, the entire office is so helpful and super sweet. Must come in and get a consultation. They truly care about how your feeling and how your healing. Best in Concord.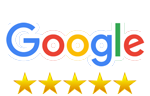 Prior to visiting Olson Chiropractic I had been in pain for several years. After my first adjustment I experienced significant pain relief. This was incredibly encouraging. After my second adjustment I could feel the range of motion in my neck increase and breathing has been easier. In addition to 2 great adjustments, the staff has been patient with me and they're great at explaining what is going on with my spine. I look forward to a 3rd adjustment next week.
Update: I have been going to Dr. Olson's office for regular adjustments. It has been 8 months since I first posted this review. I need regular adjustments due to my desk job causing neck strain. Dr. Olson is the best; I have made the 40 minute drive to her office for my appointments because she and her staff are unmatched.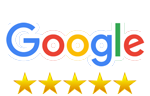 I have been coming to see Dr.Olson for years now,and I don't think I would be in business if I had not done so.I am always recommending her to anyone I know is suffering from tightness in their back or feeling fatigued.She really is magical.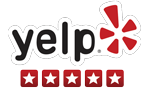 I have been a patient of Dr. Olson for a couple months. Let me just start by saying that the day I called in wanting urgently to be seen, They took me in. They took care of me and put so much effort on finding my diagnosis! Dr. Olson first started of by feeling the spine area and taking notes. I was referred by a different chiropractor in Palo Alto Area due to having to move to concord area. The x rays were sent by mail to Dr. Olson. While they waited on that, Dr. Olson helped be temporarily get out of pain while the X-rays came in to do a full diagnosis. I felt very taken care of and when Dr. Olson received the x-Rays. She went over treatment options that's were also budget friendly.
My husband is also being seen and we are both very happy with our chiropractor . they also have lots of games and contest and raffles to make every visit fun! Dr. Olson has also played a big part in giving wonderful suggestions about a healthy diet and supplements.
I am Very grateful to have her as my chiropractor. She's been nothing but patient and kind.
Thank you Dr. Olson!
*Disclaimer: Results are not guaranteed and may vary from person to person.
Get $89 New Patient Special!
Come into Olson Chiropractic for Exam, Consultation, and X-rays (if needed).